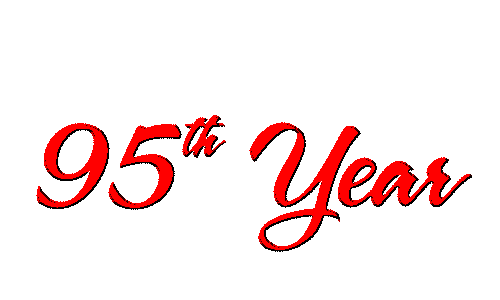 The Webster Grove Stamp Club is one of the oldest stamp clubs in the St. Louis, MO metropolitan area. It was founded in 1928. There are about 75 members.
We meet the 1st and 3rd Friday evenings each month at 8:00 PM Central .
The meeting on the first Friday meets at the First Congregational Church, 10 West Lockwood (parking access from Gore). See maps. We meet in the Parlor that is on the left after you come up the stairs from parking on Gore lot.
Each meeting consists of an auction and a presentation by a member or invited guest.
The meeting on the third Friday is conducted on Zoom. Paid members receive an email with the link to that meeting about 5 days before the meeting.
Each meeting consists of a presentation by a member or invited guest speaker.
In the course of a year, there is something that appeals to everyone.
Of the various clubs in the St. Louis area, Webster Groves attracts the most advanced collectors.
In the event of snow, hurricane, blizzard, swarm of locusts, etc., Alan will send a Zoom invitation on the Friday afternoon.
Meeting Changes
On 20 January 2023, members in attenance voted to change to one in-person meeting and one Zoom meeting each month. The 1st Friday night of each month will be In-person and the 3rd Friday night will be conducted on Zoom. Paid and honorary members will receive the Zoom link in their regular meeting email. Auctions will only be conducted at the In-person meeting until we find a way to present items for sale easily on Zoom and collect from bidders.
2023
Date
Title
Presenter
Location
January 06
Poster stamp Advertising on Cover
Thomas A. Minor
January 20
Grimsland Exhibition Labels
Eric Lee
February 03
Spicy Things
Alan Barasch
February 17
By the Numbers
Donald Woodworth
Zoom
March 03
Elephants on Stamps
Harvey Flapdipple
March 17
Who Wrote the Book of Love?
Alan Barasch
Zoom
April 07
April 21
Take a Walk on the Wild Side
Wayne Youngblood

♥

Zoom
May 05
Pass around subject
May 19
Monroe County, IN Post Offices
Marge Faber

♥

Zoom
June 02
June 16
Zoom
July 07
July 21
Zoom
August 04
August 18
Zoom
September 01
September 15
Zoom
October 06
October 20
TBA
Wayne Youngblood

♥

Zoom
November 03
November 17
Sugar & Spice on Stamps
Vera Felts
Zoom
December 01
December 15
Zoom
January 05, 2024
⚫Notice to presenters: If you require a projector, special materials, or a computer, please advise the Secretary by clicking on the Webster link below. An email pops up with address automatically.
The ♥ symbol denotes an out-of-town speaker or member speaker that is not local.
For a list of previous programs 1978 to present, try this out. The list is being added to a database and willl be updated frequently.
Auctions
Get the list for the next auction here; it is available as both an Excel download and a webpage.
To place bids for the upcoming sale, send your bid in email (this link pops up your email with the proper address) to Your bids for the current sale should be sent by 15:00 Central Time (GMT-6) on the day before sale. Please include
Your name
The lot number
Your maximum bid
Please Note: Your secretary only converts a spreadsheet to a web page and does not see the lots until the meeting.
If your bid is successful, you will be contacted immediately after the sale with instructions how to make payment and receive your lots. Only checks or cash are accepted.
Please While we will gladly accept floor bids from any visitors, mail bids are only accepted from members. Come visit us soon!
We are not an auction company and all volunteers!
For information about the or any other philatelic organizations in the St. Louis metro area, please drop us a line.
---
Other sites of interest: